COLLAGE & ILLUSTRATION


"SURGERY ANGEL" SEPTEMBER 2023
Matt Minter is a Lexington, KY-based countercultural polymath known for music projects (as vocalist and conceptual mastermind behind the noise-rock outfit Wretched Worst), video production, and, perhaps most notably, illustration work. Regardless of medium, his collective creative output mercilessly taps the same singular vein of darkly humorous psychosexual horror tableaux.
"EXVIDEO" SEPTEMBER 2023
Minter's visual work employs the tropes of premium, intricately-detailed 70s international fetish sleaze and the graceless jacket art of 80s punk rock and metal albums, but subtly and deliberately reconfigures and transmutes them to inflict upon the viewer the maximum of cognitive dissonance, nauseated by his or her arousal (and, naturally the reciprocal of that). Figures loitering too near the uncanny valley to be dismissed as comic book caricatures are rendered in stark monochrome (as if to be forever immortalized in print on a bootleg t-shirt given as a consolation prize to a loser of the milk jug game at the county fair) in various states of bodily distress and ecstasy one may commonly find in a direct-to-VHS American splatter film.
"24/7" SEPTEMBER 2023
In each image, the iconography of erotica and horror are subverted in wonderful and confounding ways. Horror is indeed too weak and limiting a term for this work; what Minter plies, instead, is terror. —Written by Trevor Tremaine
"NEW BARBIE" SEPTEMBER 2023
"NEVER ALONE" AUGUST 2023
"HARD DRACULA" AUGUST 2023
"THE BURGLAR HAS ARRIVED" AUGUST 2023
"GNO" AUGUST 2023
"SPIRIT IN THE ROOM TOUR FLIER" AUGUST 2023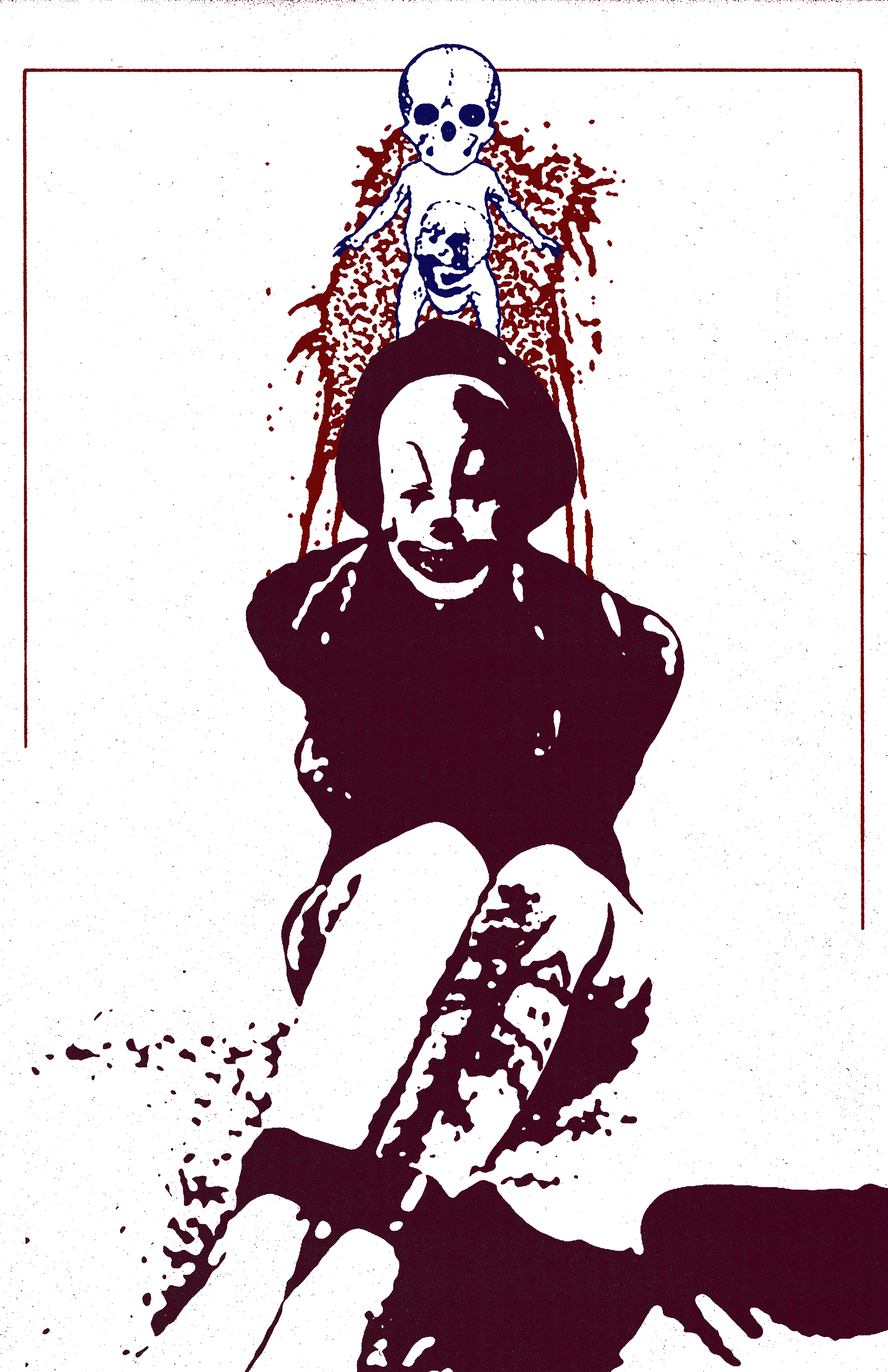 "CLOWN THOUGHT" AUGUST 2023
"COSTUME PARTY" JULY 2023
"NO MOUTH NO SCREAM" JULY 2023
"BABY IN THE BASEMENT" JUNE 2023
"CHRISTTHROB" MAY 2023
THE GATE "SCUM" CASSETTE INSERT APRIL 2023
THE GATE "SCUM" CASSETTE COVER MARCH 2023
"SKREE ZINE" PINUP MARCH 2023
DEMONOLOGISTS W/ JUNKO HIROSHIGE "NURE-ONNA" CD AUGUST 2022
"TALES TO ENLIGHTEN: THE NEW TESTAMENT" PINUP MARCH 2022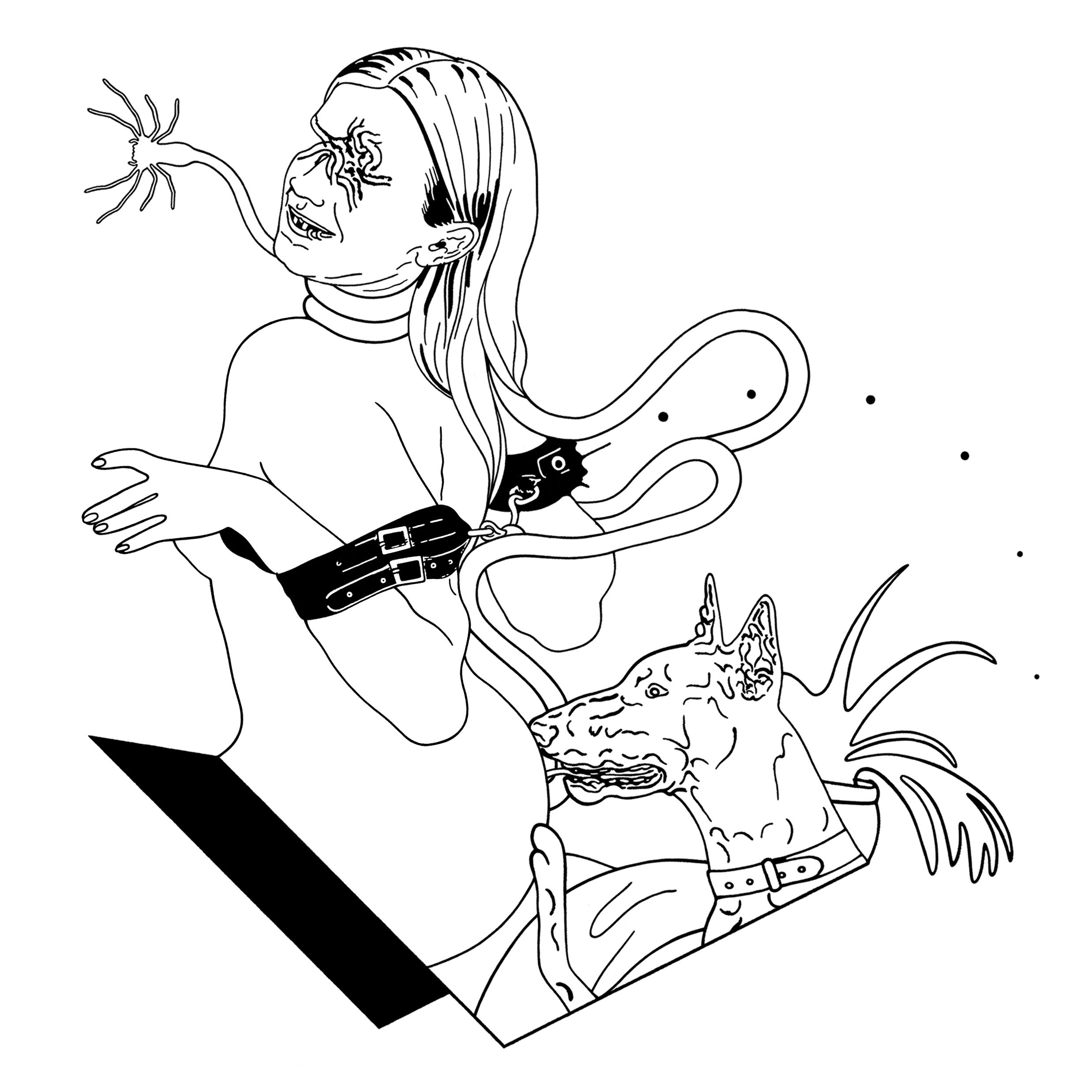 "UNNATURAL LEASH" MARCH 2021
"IRRESISTIBLE ATTRACTION" DECEMBER 2020
"INDECENT EXAMINATION" OCTOBER 2020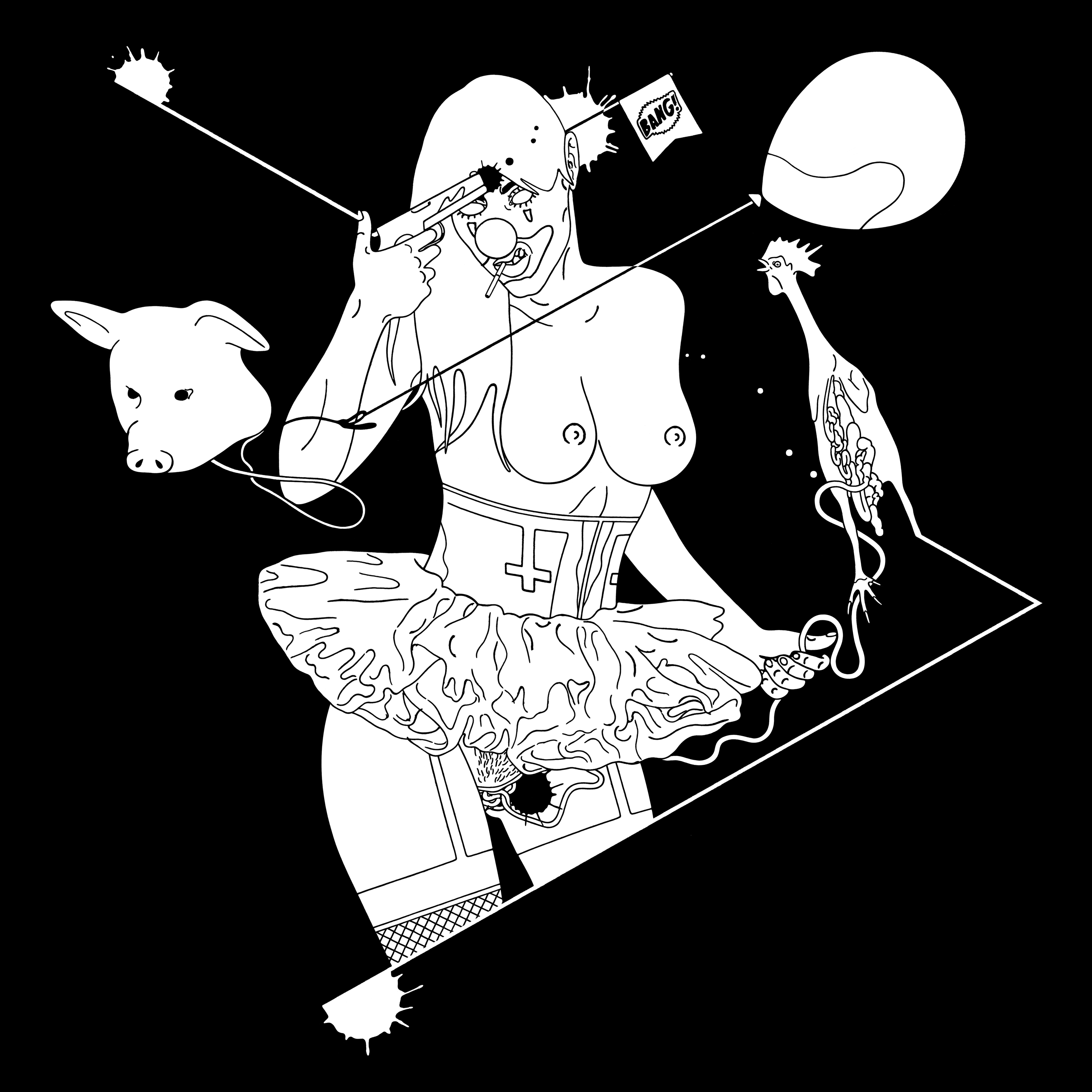 "DANDY MERINGUE" SEPTEMBER 2020
"PETS" MAY 2020
"SINCERE SUFFERING" FEBRUARY 2020
"EXCESSES OF HATE" AUGUST 2019
"JEANNE VOMIT-TERROR" LOGO AUGUST 2019
"TATTOO COMMISSION" JUNE 2019
THE VELVET RAGE "SELF-TITLED" ALBUM COVER JUNE 2019
"SHE CHOOSES HER LOVER" APRIL 2019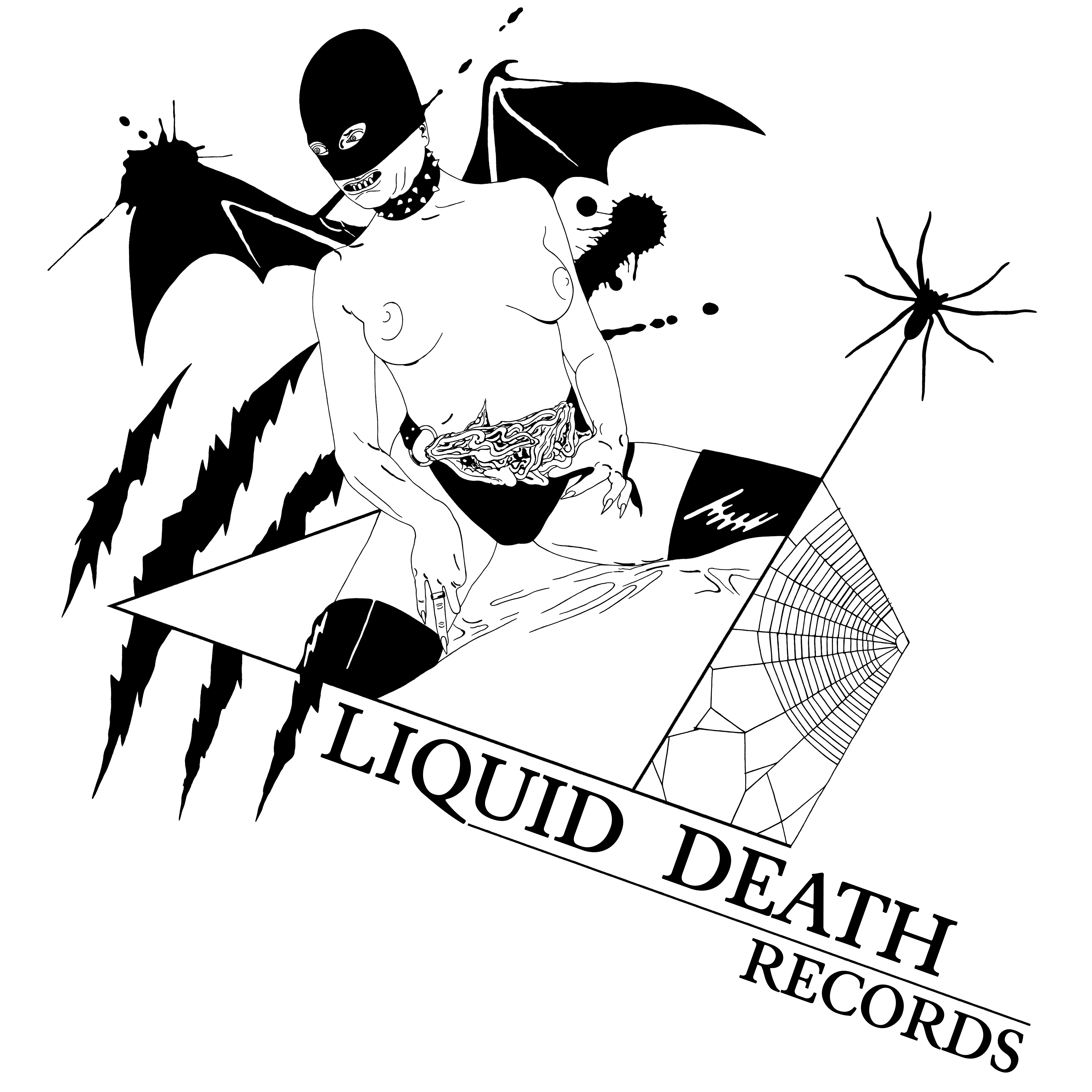 "LIQUID DEATH RECORDS" LOGO II FEBRUARY 2019
"LIQUID DEATH RECORDS" LOGO I JANUARY 2019
"NIGHT CRIES" NOVEMBER 2017
"RECREANT LOVER" SEPTEMBER 2017
"UNWILLINGNESS TO LEAVE THE BODY" DECEMBER 2015